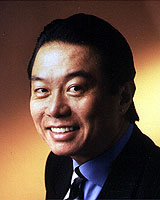 We are dedicated to providing our clients with financial products and services tailored to their unique and specific needs. Our focus is on building lasting relationships with our clients based upon trust. Through those relationships we are able to develop a comprehensive, cohesive financial strategy.
We specialize in retirement planning, estate planning, business continuation and asset protection strategies, to implement life insurance.
Roger Soo is a Registered Representative and Investment Adviser Representative of Equity Services, Inc.  Securities and investment advisory services are offered solely by Equity Services, Inc., Member FINRA/SIPC, 675 Third Ave, Suite 900, New York , NY 10017, Tel: 646 898-3555 . All entities and individuals referenced are independent of Equity Services, Inc. unless otherwise noted.